Healthcare Software Development Company with proven expertise
We support our clients' aspiration to save lives and have been developing solutions for diagnosis and treatment of diseases, process optimization, control over life support systems for over 4 years.
Considerable experience
A lot of hours spent on the implementation of applications for doctors and patients, custom CRM-systems
Engineers you can trust with your life
Certified Health Data Analysts, certified managers, AWS-professionals, specialists with CPHIMS certifications work on the greatest challenges
No mistakes
Medical software development is not a sphere that is tolerant of missteps. We guarantee that you will receive a reliable solution and provide 24/7 support after release
Take advantage of modern technology achievements to empower healthcare
We will save you from paperwork and automate routine processes so that you can focus on what really matters:
Improving the quality of medical services and increasing patient involvement
Doctors spend less than 30% of their time treating patients. And according to Concentra research, people who receive enough attention from the medical staff require 20.9% fewer surgical operations, and 12.5% fewer hospital admissions. At the same time, expenses are reduced, on average, by 5.4%.
Gamification of pill tracker applications, e-document management, specialized applications for women and men - all this allows you to make patients more interested in their treatment and provide doctors with comfortable working conditions.
Specialized doctors have different ideas about a patient's treatment plans depending on their field of expertise and area of responsibility. In practice, information about health is often fractured, which has an adverse impact on the treatment results.
Improve Care Coordination Quality Measure for Primary Care by uniting the databases of several hospitals into one; make the treatment truly safe by using messenger-apps for desktops and mobile devices. This will ensure reliable communication between specialists focused on one patient.
Improvement of diagnosis:
According to Johns Hopkins Hospital research, up to 160 thousand people die in the United States alone due to misdiagnosis. At the same time, the costs associated with unreliable diagnostics can exceed $1.5 billion per year.
Automated collection of information about a patient from multiple sources and quick access to medical records from workstations in a hospital, or from mobile devices, allows doctors to diagnose health problems more quickly and increase the quality of their diagnosing.
The labor costs in some hospitals exceed 90% of the budget
With the help of our solutions, you can analyze data on the workload of medical workers in real time and predict the needs of the hospital in any specialty for a day, week or year.
Healthcare software development for Medical centers
StartLightSoft creates solutions for customers from the USA, Europe. The main customers of our services are as follows: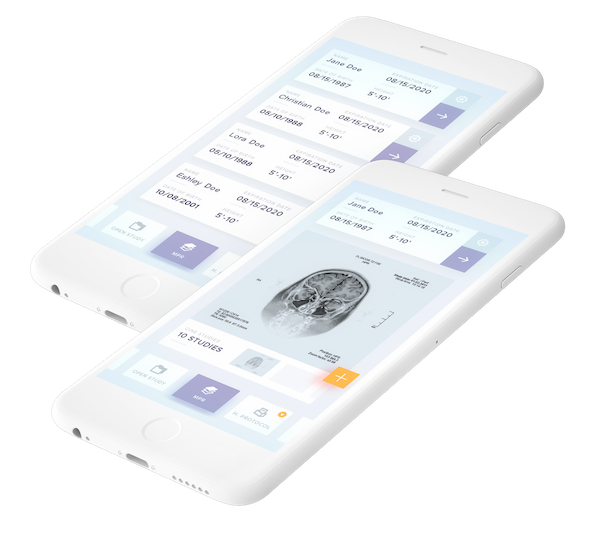 Healthcare product companies
Clinics & Hospitals
Medical research centres
Independent clinical laboratories
Medical ISVs
Care providers
Medical equipment manufacturers
Medical startups and SMBs
Medicine is truly the noblest of all arts.
Hippocrates, ancient Greek healer, doctor and philosopher
EHR and EMR:
Patient data management, confidential information coding, analytics for clinical decision making.
Patient portals:
Electronic consultation, access to treatment plans, online billing.
Enterprise content management:
Optimizing document management in HIM departments, converting analog data to electronic data and integrating it with EHR.
Appointment scheduling:
According to AHRQ, up to 10% of patients do not receive timely medical care due to the workload of medical staff. Optimization of operation schedules and the calendar of doctors in clinics helps reduce the consequences of this problem to a minimum.
Health Information Exchange platforms:
Combining patient data from different sources, sharing information with insurance companies.
Mobile healthcare apps:
Remote access to EHR / EMR databases, medication schedule reminders, GPS navigation to, and location of, the nearest medical institutions, E-prescribing, sports programs for Android and iOS.
The volume of the US healthcare market will have exceeded $19.6 billion by 2021 and will continue to grow by 2.1% CAGR
It's high time to create a product that will make you an industry leader, isn't it?
How StartLightSoft could be useful for your Healthcare company
Cross-domain expertise
We implement IoT functions in wearable electronic devices for doctors and patients, use machine learning and artificial intelligence to personalize medical services.
Top-notch tech skills
We have enought experience in the web and mobile development, automated testing, deployment, and integrations.
Transparent projects
Scrum/Kanban methodologies are applied for fast and qualitative development. Daily communication with a team allows control of every stage of a project.
Collaboration flexibility
We can help you with the Discovery phase to identify all the business/tech requirements or start the project right away. We can be your remote partner or work from your office.